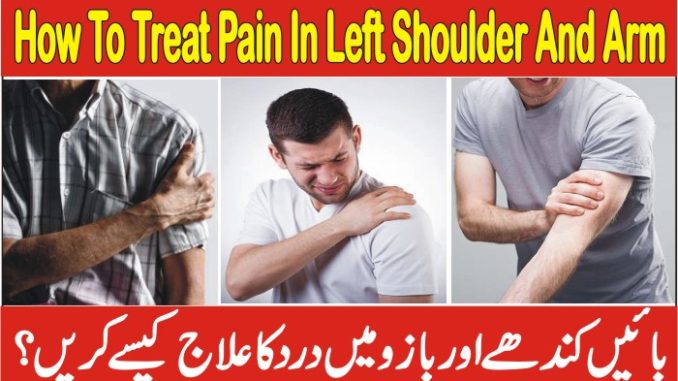 In today's age, people often have problem of shoulder, hand and body pain. Many times, due to excessive exercise, people get pain in their shoulders and hands. While exercising in the wrong way is also considered as a major reason for this. But if you are experiencing this pain repeatedly, it indicates other health problems. Due to pain in the left shoulder and hand, a person starts having difficulty in doing daily tasks. But by treating this problem, you can avoid many potential dangers. In this article you left shoulder. And the causes and treatment of arm pain are explained in detail. What are the causes of this type of problem and how can it be treated?
During a heart attack, a part of the heart muscle becomes damaged or stops working completely due to lack of oxygen. Most heart attacks are caused by narrowing of the coronary arteries. Due to plaque build-up, the dilation of the arteries decreases. When a plaque breaks off from an artery, it blocks the flow of oxygen that carries blood to the heart. This causes the person to have a heart attack. After a heart attack, a person feels pain in the shoulder and arm.
In angina, a person feels discomfort and pain. This happens because the heart does not get as much oxygen as it needs. In this problem a person may feel pain in left arm along with pain in shoulder, neck, back. In angina, the patient feels indigestion. This condition is not a heart attack. However, this indicates a heart-related problem. This problem occurs due to the narrowing of the arteries of the heart. Angina is also of two types, stable angina and unstable angina.
Even with a skeletal injury, the person experiences pain in the left shoulder and arm. There are many types of these injuries. These include bursitis, tendonitis, rotator cuff tears and fractures.
Left arm pain may be a symptom of shoulder bursitis, which usually results from overusing this joint. If the bursa sustains direct trauma or becomes infected, this may also contribute to left arm pain
Pain in your left shoulder after you eat may be a trapped gas bubble. When you digest your food, bacteria in your digestive tract can form gas and it can get stuck. This can cause a type of "referred pain" to your shoulder area.
The left arm and shoulder injuries are not life-threatening. But in this problem you should take the help of a doctor. In the primary treatment for this problem, doctors prescribe medications to prevent the loss of shoulder tissue and bone. It first investigates the possible causes of a heart attack. If there is a heart-related problem, your doctor may opt for surgery. Pain in the left shoulder and arm can be caused by a variety of conditions, including injury, overuse, and medical conditions such as heart disease or nerve damage. Here are some steps you can take to treat pain in the left shoulder and arm:
Take a break from activities that may be causing the pain and give your shoulder and arm time to rest and heal.
Applying an ice pack to the affected area can help reduce inflammation and relieve pain. Use a cold pack for 15-20 minutes at a time, several times a day.
Over-the-counter pain relievers like ibuprofen or acetaminophen can help relieve pain and reduce inflammation. Follow the recommended dosage on the label.
Light stretching can help relieve tension and increase mobility in the shoulder and arm. Consult with a physical therapist or doctor to get specific stretches for your condition.
Applying heat to the affected area can help relax tense muscles and increase blood flow. Use a warm towel or heating pad for 15-20 minutes at a time, several times a day.
If the pain persists or is severe, see a doctor to rule out any underlying medical conditions. They may prescribe medications or recommend physical therapy to help manage your pain.
It's important to take care of your shoulder and arm to prevent further injury or complications. Talk to your doctor if you have any concerns or questions about your pain.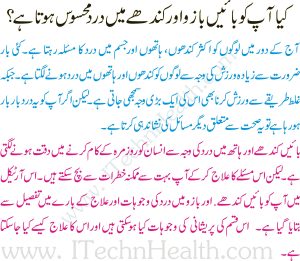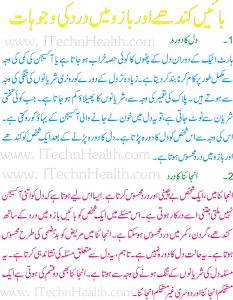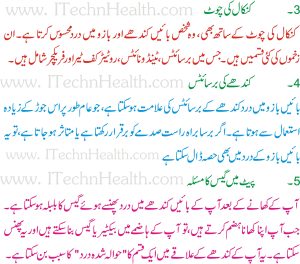 pain in upper left arm between elbow and shoulder-pain in left arm and shoulder female-left shoulder pain radiating down arm to fingers-left arm pain no chest pain-dull pain in left arm that comes and goes-pain in left arm woman-throbbing pain in left arm woman-sharp pain in left arm-Can gas cause shoulder pain?- Home Treatment of Pain In Left Arm And Shoulder  
How To Stop Kidney Stone Pain Immediately, Best Drinks For Kidney Stones
Best Effective Natural Pain Relievers That Have No Side Effect
How To Cure Sciatica Permanently, Remedy For Sciatica Pain Relief
Best Oils For Body Massage Therapy, Pain Relief & Blood Circulation
How to Cure Back Pain Fast at Home, Cure Back Pain Naturally
Home Remedies For Quick Relief From Gum Pain, Swollen Gums Treatment With Ginger