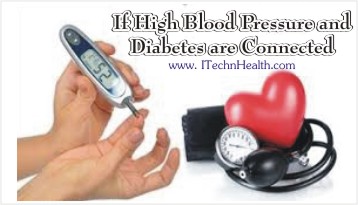 I am 50 years old and have had diabetes for the past two years. Lately, I have noticed frequent fluctuations with respect of my blood pressure levels. Even though I had never experienced this before being diagnosed with diabetes, but now it is getting regular. Please tell me if high blood pressure and diabetes are connected.
Diabetes and heart problem are connected in more than one way. Diabetics are twice as likely to have hypertension as compared to non diabetics. As the kidney disease develops in longstanding diabetics, the hypertension becomes all the more common, more severe, more difficult to control and more aggressive in causing organ damage. Upto 70% of diabetics have hypertension.
More importantly, this evil combination causes a significant increase in the risk of vascular complications like heart attacks, strokes and kidney failure.
Together, both conditions predispose kidney diseases. Overlap between hypertension and diabetes substantially increases the risk of ischemic cerebra vascular diseases, retinopathy and sexual dysfunction. Diabetes mellifluous is an independent risk factor for coronary artery disease and the risk is markedly increased when hypertension is present.
[AdSense-B]
What is Cholesterol Level in Blood In Urdu. LDL Cholesterol in Urdu – Tips for Cholesterol Level In Urdu
Cure Diabetes With Methi and Karela Best Home Remedies for Diabetes