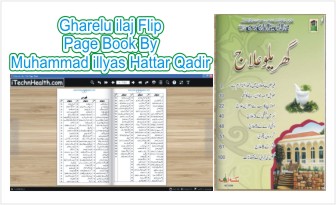 Gharelu Ilaj Flip Page Book By Muhammad illyas Hattar Qadri
Gharelu ilaj is a very nice book. The author of this book is Hazrat Molana Abu Bilal Muhammad illyas Hattar Qadri Rizwi. You can easily got PDF version of this book from many sites. But I have converted this book into beautifully flip page form for readers to easily read this book and also include some book marks to help readers to move quickly between their desire page. You can easily go to next page or previous page by clicking and you can also select auto rotate option.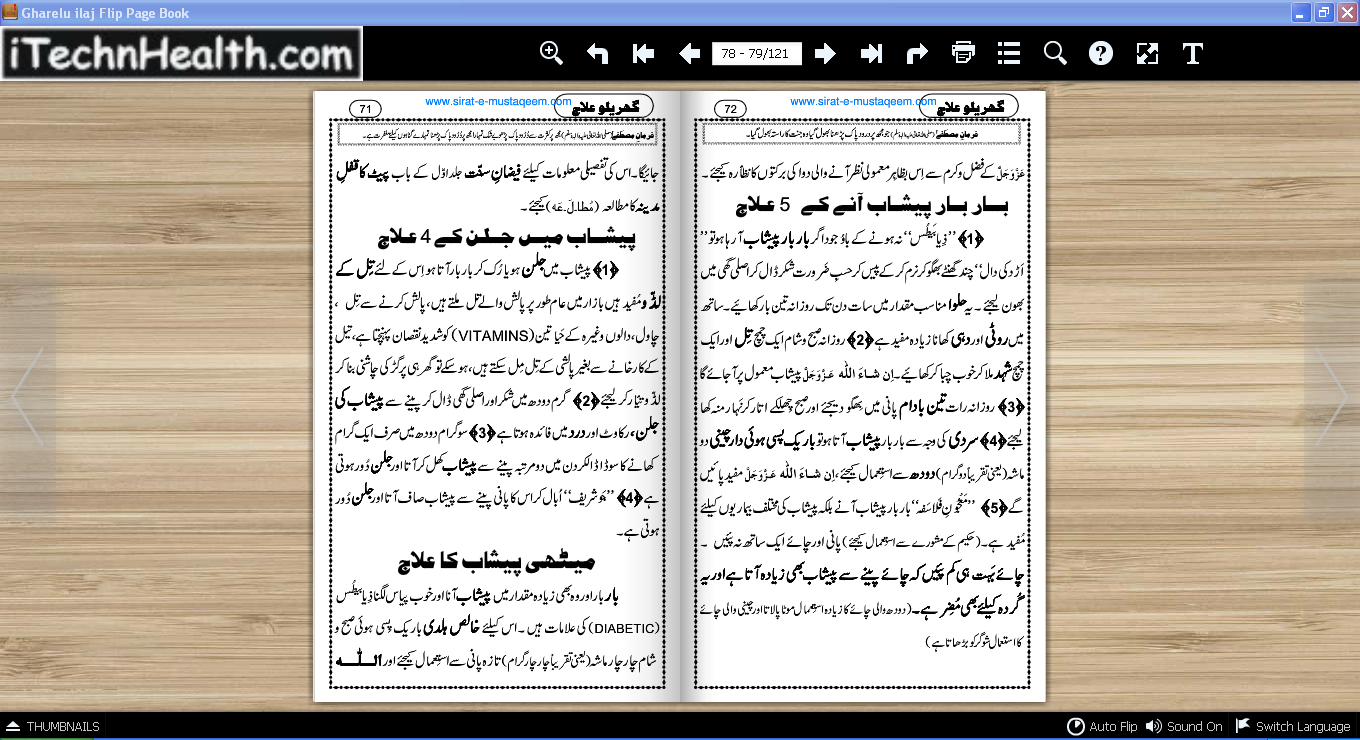 Gharelu ilaj flip page book contain many home made remedies to cure different diseases like Hepatitis , Hepatitis A,B and C, Liver Problem. Urine Problem Treatment, Treatment of Diseases of Children's, Treatments of Headache, Ear Pain, Pain in Teeth, Diabetes, Cough, Flu, Weakness, Heart problem and High Blood pressure, Rickets, Infected Eczema, Scabies,
This book also contain remedies for women problem.
You can also find in this, benefits of fruits that are describes in quran i.e Anjeer (Fig), Zatoon, Honey and also know benefits of Kalwanji, Annar, Grapes  and different fruits. The author also share some rohani ilaj of different diseases.
Size of Gharelu ilaj flip page book is 27 MB with screen resolution 800 x 600. You can free download this useful book from link given below: