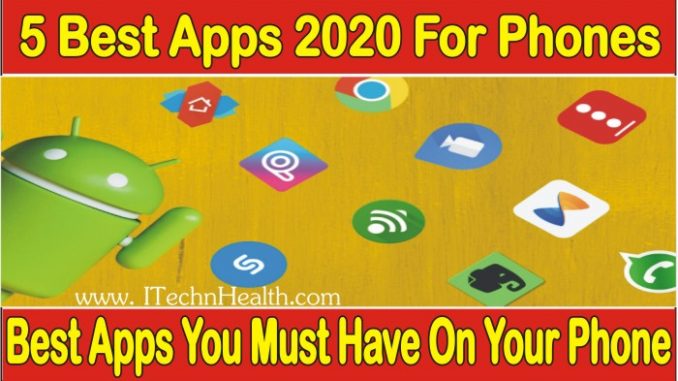 Here is the list of 5 Best Apps for Android Phones, best apps for android phones you must have in 2020.  You can download these best free Android apps from Google Play store or link given below.
Weather For Dark Sky is very important app for our daily life. It is a weather app for android that forecasts when it starts and stops raining, down to the minute and it forecasting is usually accurate as compare to some other weather app. This app gives you the opportunity to learn and prevent you from getting dirty.
Weather For Dark Sky is a best android app to get real time weather for any location & anywhere in world. The basic features of this app are free, but to get its detailed rain forecasts you will have to pay $3 per year. You can download this app from link given below.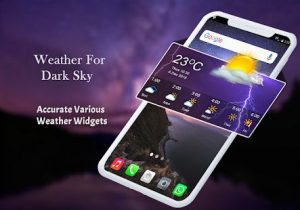 If you like reading a article and wants to read all day long but you don't have time for this. Pocket lets you save that article quickly for later, so you don't forget about them also you can download them so you can read them offline.  By using this useful app you can save latest news, magazine articles, stories, videos, recipes, web pages, anything you discover online from any publisher. Its clean layout and display make for a relaxing reading experience that gives your eyes a rest. You can download this app from link given below.

1Password is the password manager it simply add your passwords, and let 1Password do the rest. For those who want the best password manager for their android phone, tablet, and computers, 1Password is best app for them. It remembers all your passwords and keeps them safe and secure. You can download this app from link given below.

Files by Google is a file management app that can free up space with cleaning recommendations, find files faster with search, Share files offline with others, Back up files to the cloud to save you space on your device. This app makes it easier to search your files with obvious download, video, audio, and other documents pages. This app is useful for person who usually records meeting, interviews, or anything that involves sharing data with people. You can download this app from link given below.

This app is especially for those people who want connect all their email accounts, calendars and files in one convenient spot. It lets you do more from one powerful inbox. This app can also restrict your alerts to just the emails that it considers relevant enough to reach your main inbox, which is a major relief for anyone frustrated by notifications. You can Email friends, family and colleagues from multiple accounts on one app. You can switch between your emails and calendar to schedule your next meeting. It includes Word, Excel and PowerPoint integrations to help you manage and send files everything you need is only a tap away. You can download this app from link given below.
5 Best Apps 2020 For Phones-5 Best Apps Everyone Should Have On Their Phone In 2020-Best Android Apps 2020-New Android Apps In 2020- best android apps 2019-best free android apps-best android apps all time-best android apps 2019-top 10 must have android apps-best unknown android apps-best free android apps 2020-best paid android apps 2020
How To Get Free Internet Free Internet Tips 100% Working Trick 2019
Easiest Way To Transfer Files Between Computer And Phone In Urdu