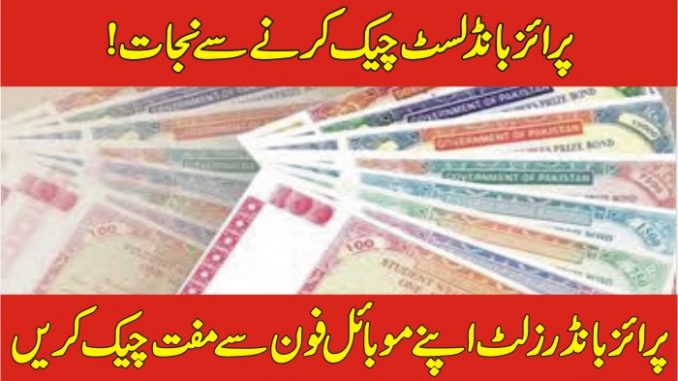 Prize Bond Checker is a good and very handy app. Now it very easy to search prize bonds from all series. It has set bond owners free of hassle of searching their wins among several numbers that was really a tedious job. Because it was very painful and time consuming process to look into the list.
With the help of this mobile app you can search of your prize bond wins for all categories during the last 6 years.  Prize Bond Checker Mobile App is only for the Pakistani Government issued Prize Bonds. There is no buying selling of prize bonds or lucky draws done via this app. 
You can scan your Prize Bonds using your Phone's Camera, no need to manually type in the prize bonds. This app check your all prize bound without typing.
1.        Select your prize bond in the first drop down (100, 200, 750, etc.)
2.        Select the date of the lucky draw Or select 'All' to search all dates of that prize bond.
3.        Then enter the prize bond series Or enter the individual prize bond numbers in the text boxes provided. You may enter both a series and prize bond numbers. The series should not be greater than 100 numbers.
4.        In case of a win, the result is displayed on a new window.
5.        You can go back and start a new search.

https://itechnhealth.com/online-vehicle-verification-punjab-islamabad-sindh-kpk/
2019 Prize Bond Draw Schedule From January 2019 to December 2019 Prize Bond Draw Schedule
How To Win Prize Bond Wazifa For Win Prize Bond Lucky Number Prize Bond Wining Method
Prize Bond Lucky Number Through ilum ul adad, Prize Bond Wining Method
Ghar Milne Ka Wazifa In Urdu- Zati Ghar kay Ka Wazifa-Zati Makan k liye Wazifa
Wedding Month Predictions, Everything You Need to Know About Getting Married Based On Knowledge Of Horoscopes, Astrology, Numerology