The main purpose of this book is to provide information about Road Signs, Traffic Signals their meaning in English and how to prepare online test. As well as to give Road Safety Awareness to people to help reduce road accidents.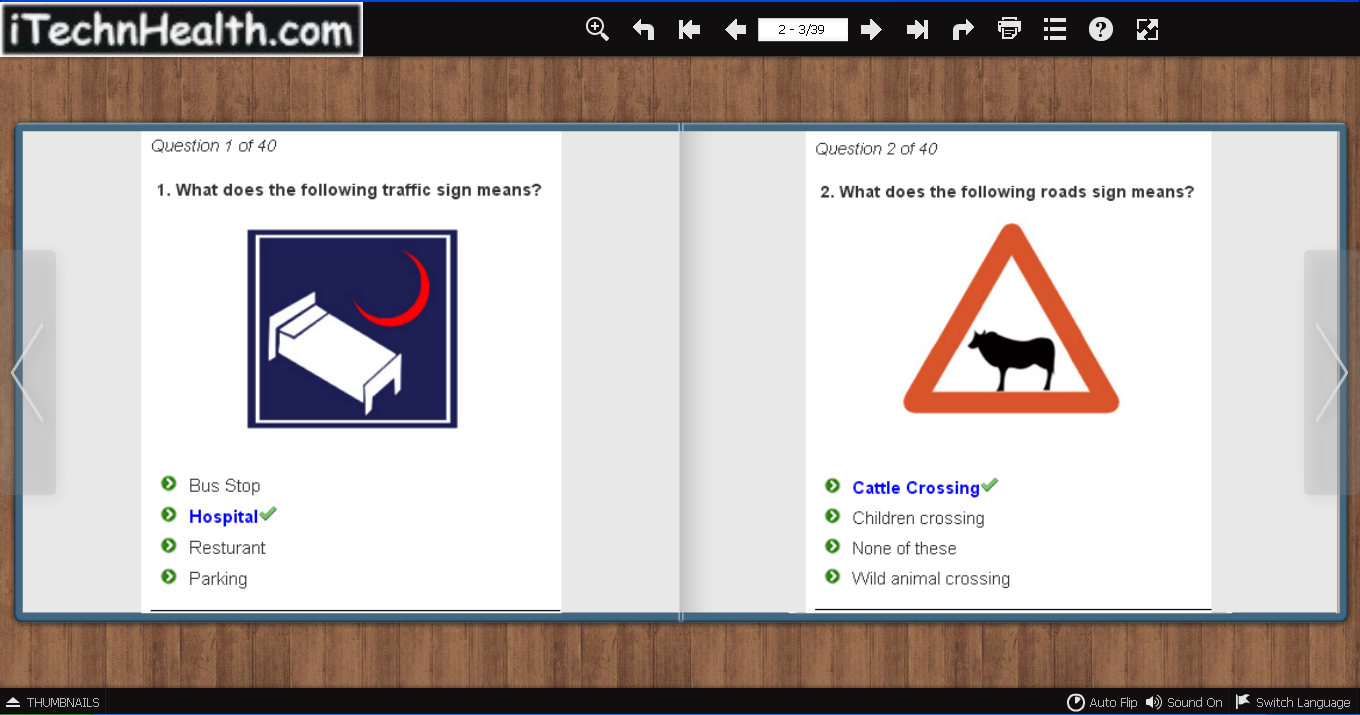 Traffic Signals Online Test With Correct Answers Flip Book help visitors to improve their knowledge about traffic signs. Following the traffic signs is extremely important as they are placed for the facility of people and most road accidents happen because people ignore these signs at all. Knowledge about traffic signs is necessary not only for safe road driving but also to get your driving license that's why, I prepare a free flip page book "Traffic Signals Online Test With Correct Answers Flip Book".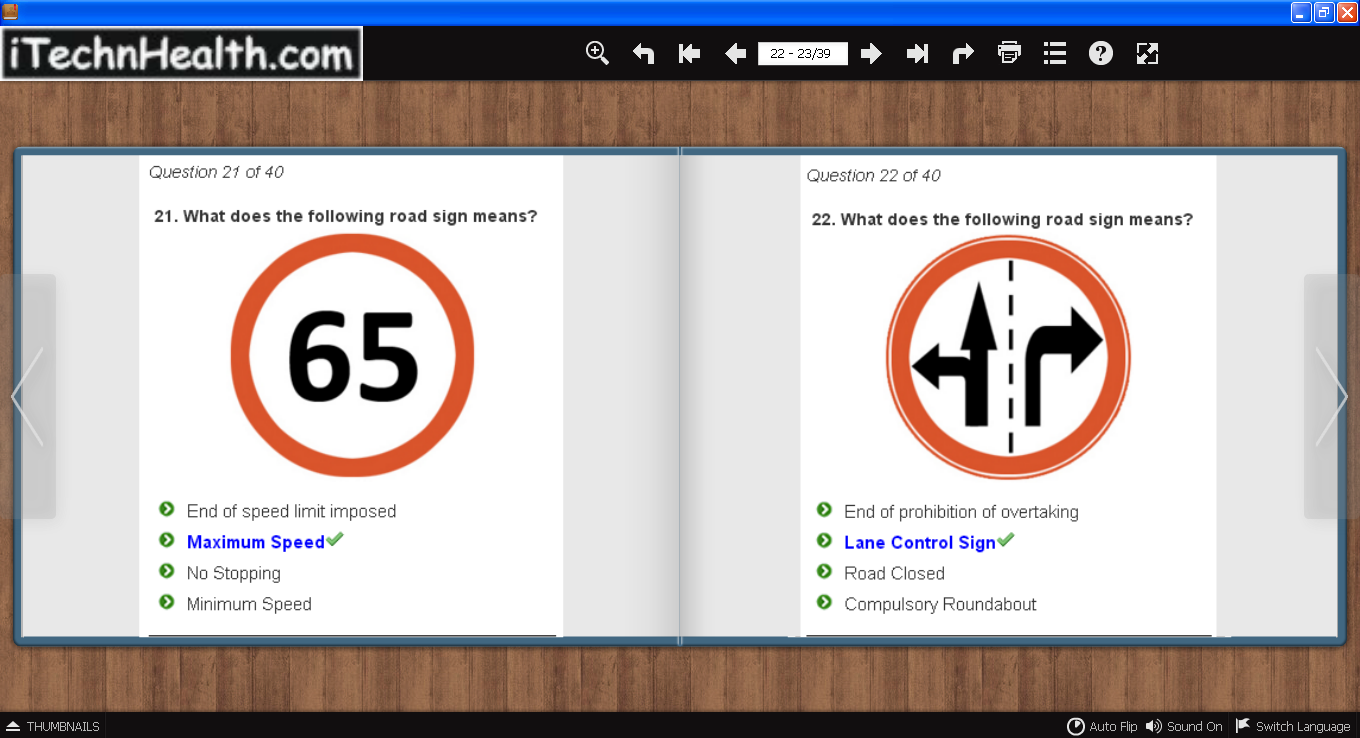 In Pakistan British road sign system is apply by government of Pakistan but with different Road sign Urdu messages is mention for public because Urdu language national language of Pakistan. If you want to look yourself as a good driver then you must have knowledge in Pakistan left hand driving system is follow by rules and regulation that is explain by government of Pakistan, must overtake through right side in all Pakistani cities.
There are three types of Traffic Signs

 To start the online test click "Start Test" Button
Total number of questions 30-40.

Time allotted 30 minutes.

Each question carry 2 points, no negative marks.

Chose options for all questions.

Click the "Submit" button given in the bottom of the page to submit your answers.

For next question click Next Button.

Option 1            :               Give way
Option 2            :               Stop
Option 3            :               Road Closed
Option 4            :               No Parking
Select one radio button as your answer. Click the submit button given below. If you want to see answer click "See Answer Button". After this click on Next Button to go next question if you want to go at previous question click on "Previous Button"
Answer to Non Muslims Common Questions About Islam Flip Page Book
Free Download Beautiful Flip Page Book Masnoon Duahien For Mobiles