Quran In Urdu Languages
Here in this post I will share you a link to download electronic version of The Holy Qur'an, translated. Quran in Urdu Flip Page Book is Easy to read, no need to install any software to run this Quran in Urdu Flip Page Book. Simply download and run exe file. Its size is 35 MB.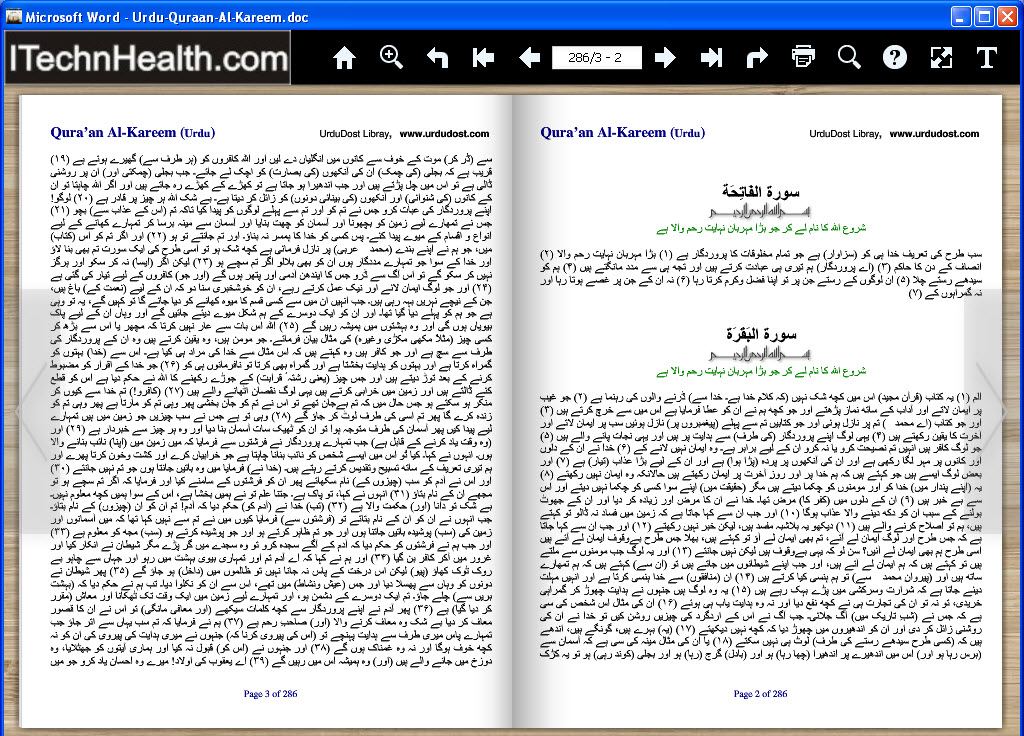 The main objective of this Quran Flip Page Book In Urdu Language is to give you a better and more understandable view of Quran for those whose native language is not Arabic. Note that any translation of the Qur'an immediately ceases to be the literal word of Allah, and hence cannot be equated with the Qur'an in its original Arabic form. In fact, each of the translations is actually an interpretation which has been translated.
You can click on any of the numeric links of Quranic Pages to see their respective Urdu Translation. Bookmark pages for later viewing as well. There are 286 pages in total. Easy to go forward, backward, next, last page or home page.
You can download Holy Quran translations in Urdu language as link given below:-
I request you to read the Holy Quran in Urdu translation, full Quran in Urdu translation forward it to as much people as you can and remember me in your prayer.