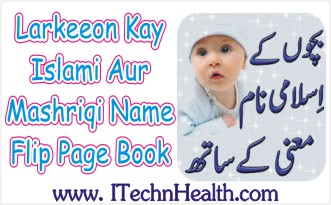 Larkeeon Kay Islami Name Flip Page Book
Larkeeon Kay Islami Aur Mashriqi Name  Flip Page Book file size of Flip Page Book is 23 MB and have 144 Pages. In this book you can find huge number of old and new baby girl names for Muslim community. Larkeeon Kay Islami Aur Mashriqi Name Flip Page Book is for those who prefer Urdu names with specific meaning that they can show to their elders of the family.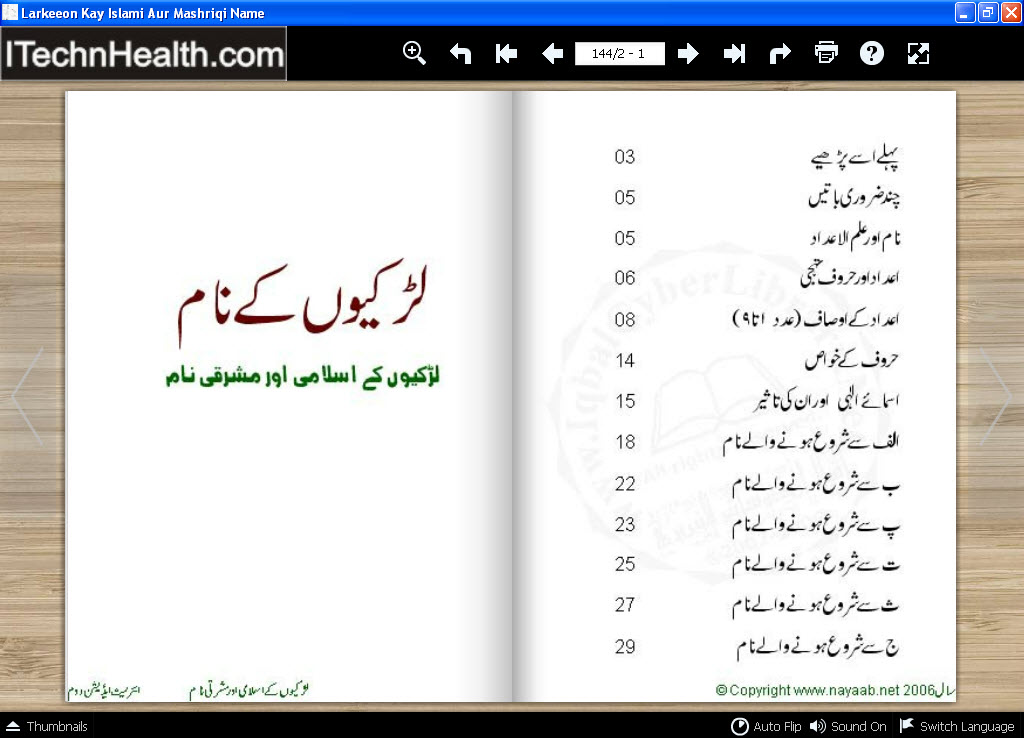 Those who want to search of popular Muslim Girls Name can actually find list of unique, old, and latest Islamic names of girls with meaning.
You can find method of knowing your name number in this flip bage book. Name number is important for showing you detail about yourself. You can also read the Islamic view and importance of Islamic name.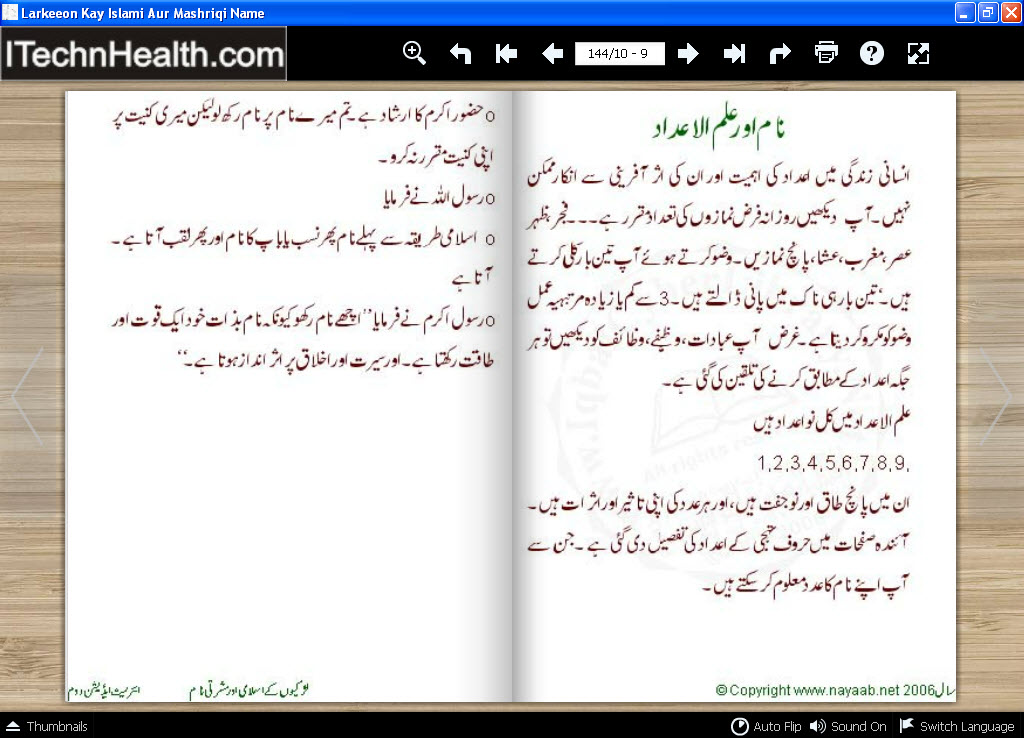 You can find in this book:-
Muslim baby names and meanings , beautiful Islamic names , new Islamic name, Pakistani girls names ,  bachon k islami naam uska matlab , bachon k islami naam ki list, name meanings in Urdu, names meaning,  islami naam in urdu with meaning in urdu, 
You can download this flip Page Book from link given below:-
https://itechnhealth.com/islamic-muslim-baby-names-girls-boys/ https://itechnhealth.com/bache-k-naam-rakhain-ka-islamic-tareka/ https://itechnhealth.com/write-name-on-birth-day-cake-free-app-for-android/ https://itechnhealth.com/math-tables-and-math-quiz-games-for-kids-tables-from-1-to-20-for-kids/ https://itechnhealth.com/ilm-ul-adad-se-apny-naam-k-adad-nikalne-ka-tariqa-numerology-adad-e-qamri/ https://itechnhealth.com/free-islamic-apps-for-android-smartphones/