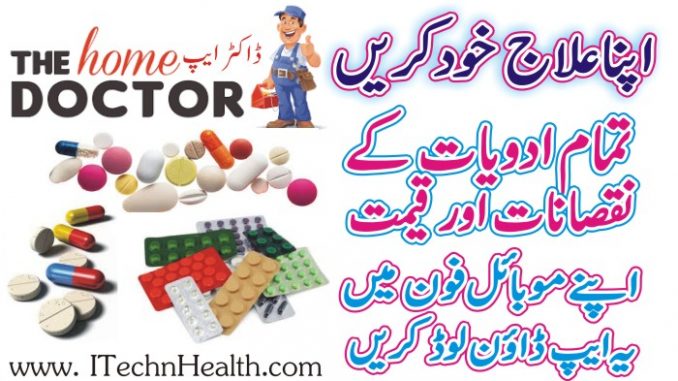 Pharmapedia is the first Pakistani drugs information providing app available in Google Play Store. Pharmapedia application  gives you free, offline access to information on medicines used in Pakistan. Information about medicine dosages, indications, brands in Pakistan with prices and available forms, alternate brands and much more.  The app can be used by anyone seeking medical information, which can include doctors, pharmacists, medical reps, medical students, patients, general public or anyone curious about medicines. To take benefit of this app you need to just install and dive into the medical knowledge sea, after installation you need no internet connectivity you can use this application offline. Please note that Information provided in this app is for educational purposes only and cannot be substituted for any professional medical advice. For any medical advice and prescription, please consult a medical professional.
It is highly recommended app, I have rated it 5. I am using it since months.  I bookmark hundreds of useful medicine. It will also help you out to make a database of most book marked medicine in specific region. Hope you will consider it. For people who want instant information about a generic drug and its pricing in PKR, this is a good enough app to use.
Beautiful design, Drugs' overview, dosages, indications, side-effects, contraindications and high-risk groups.

Available brands for every generic drug/formula, including a combination of generic drugs.

Prices & available forms like tablets, syrup, injection, infusion, drops & suspension available for every bran

Bookmark any drug or brand, get quick access to recently searched items.

Beautiful layout and quick access to information.
App Name : Pharmapedia Pakistan | Updated : June 28, 2017 |Requires Android: Android 4.0.3 and up | Price : Free App | Size : 76 MB | Android Apps Similar To Pharmapedia
If you want to use similar apps to Pharmapedia app then visit the website given below. Here you can find list of Top Pharmapedia app. 
Best Medical App In Pakistan-Pharmapedia–Health & Fitness Software-Educational Software- Top Healthcare and Medical Apps for Pakistani Patients- medical apps- Online pharmacies-online medical store-online medical-online health care- pharmacy and hospitals
How To Increases IQ and Brain Power Through Modern IQ Test, Score Range of IQ Test
How To Download Movies From uTorrent -uTorrent Latest Version Free Download
Computer And Smartphone Repairing Video Game- Computer Repair Simulator
Skin Allergy Treatment In Urdu | Allergy Ka Desi Aur Rohani ilaj
Home Remedy For Neck Pain Treatment In Urdu- Gardan Main Dard Ka ilaj
Remedy for Children who are late in learning to talk and walk