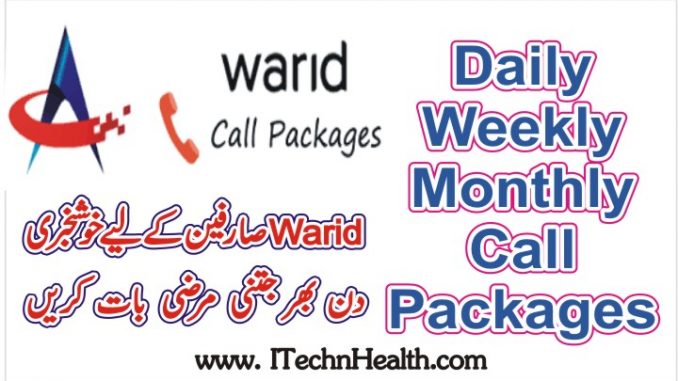 Warid Daily, Weekly and Monthly Call Packages
In Pakistan different telecom companies are providing different packages at different rates. Warid Call Packages provide extremely unbelievable cheap call rate on any network of Pakistan. Along with it, the international calling rates on Warid telecom network are also very exciting. But surely people choose such packages that fulfill their needs at low cost. In this article I will tell you Warid Daily, Weekly and Monthly Call Packages. You can compare all the packages through these tables where I have differentiate the Warid call packages daily, weekly, monthly call packages.
Warid Daily Call Packages Detail
Daily call packages are introduced for all those who are not regular users to call on any on-net or off-net number that is why people use a daily call package. So if you are also among such persons who use to make daily call package then see the following Warid daily call packages with package name, charges with tax and activation & deactivation code. Warid offer three daily call packages. Customers can choose the package of their need.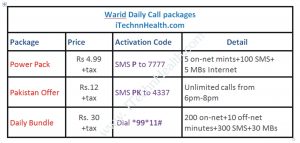 Warid Weekly Call Packages Detail
There are two weekly call packages of Warid that is Poora Hafta offer and 7 days offer. Both these packages are for prepaid customers only.

Warid Monthly Call Packages Detail
Warid take care of your money and budget by offering the low call prices in the form of its call offers. Warid has Mahana Offer and Warid 30 Days Offer for monthly call users. Here is a monthly call package detail Customers can choose the package of their need.

These are the Warid call package daily, weekly and monthly that arranged to provide valuable customers to utilize their balance according to their usage.
Telenor Internet Packages Daily, Weekly, Monthly Prices and Unsubscribe Code