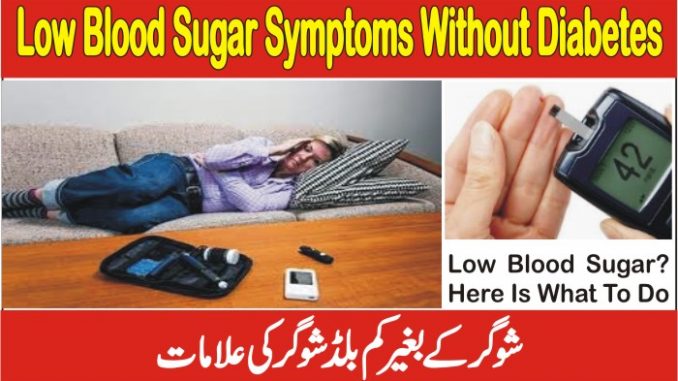 Even without diabetes you may have a problem with low blood sugar, Symptoms of low blood sugar can be seen in people who do not have diabetes. Diabetes is one such disease in which blood sugar rises from time to time and we have to keep an eye on blood sugar level. Because for diabetics high blood sugar is neither good nor bad. But what if you don't have diabetes and yet your blood sugar level is low.
In fact, low blood sugar level is called hypoglycemia and it is also called diabetes and it can happen to any person who does not have diabetes, people who never check their blood sugar levels and therefore never know that their blood sugar level is low. In such a situation, they should at least be aware of the symptoms of blood sugar, so that they can easily recognize the condition and keep the sugar level in balance.
Causes of low blood sugar without diabetes include drinking alcohol, taking antibiotics and medications for malaria or pneumonia, kidney problems, problem with pituitary gland, pancreatic tumors, severe infections, liver disease and tumor of the pancreas.
Low blood sugar without diabetes occurs when you do not have high blood sugar. Sometimes this condition also occurs when your body is unable to stabilize blood sugar levels. In medical terms, blood sugar falls below 70 mg per deciliter (mg / dL). In addition, sometimes an unbalanced diet or unhealthy diet can lower blood sugar levels. Along with this, staying hungry for a long time or fasting and exercising more also lowers the blood sugar level.
On the other hand, sometimes due to some serious health conditions, even the common people have a problem with low blood sugar level. People can have low blood sugar even if they have problems with metabolism, hormonal disorders, kidneys, liver and pancreas. Many conditions cause the symptoms of low blood sugar without diabetes.
Low blood sugar can make you feel hunger or vomit. You can also feel nervous, your vision may blur and you can be short tempered.
If blood sugar levels become too low symptoms can include fast heartbeat, Anxiety, Irritability and sweating.
Here we discuss 7 symptoms of low blood sugar level in detail and you can also learn how to treat low blood sugar problem.
People without diabetes first feel tired as a sign of low blood sugar. In addition, people sweat faster. It causes dizziness and makes the body feel heavy.
Frequent tingling or hunger in the legs, hands and lips is a sign of low blood sugar. Also, low blood sugar can make you nervous from time to time. In addition, low blood sugar levels also increase irritability.
When one's blood sugar is too low, it can cause anesthesia. Yes, sudden anesthesia can sometimes be caused by low blood pressure. This condition is very serious and needs to be corrected immediately. Otherwise the person may suddenly go into a coma.
Low blood sugar can cause seizures or seizures in most patients. This condition is very serious and cannot be ignored.
Even when you are asleep, your blood sugar level may drop. This can make you faint at bedtime. Also, because of this, you may wake up at night or feel headaches and fatigue in the morning.
Low blood sugar can often make you feel weak, which can lead to blurred vision. You may feel anxious and dizzy watching it over and over again.
Having low blood sugar can sometimes make it difficult for you to speak or you can get confused.
The most common causes of low blood sugar include taking too much insulin or diabetes medication or skipping a meal.
It is likely the result of your body making too much insulin after a heavy meal. Scientists are not sure why but sometimes your body continues to release extra insulin even after you have digested your meal. This extra insulin can makes your blood glucose level drop below normal glucose levels.
To treat low blood sugar without medicine usually does not require medical treatment. However, any underlying medical condition will need to be treated. Dietary changes often help to treat low blood sugar.
To avoid low blood sugar you should eat small meals throughout the day, it is best to eat about every three hours to control blood sugar level in body.
You should eat a small meal as soon as possible a good breakfast should consist of protein, such as hard boiled eggs and a slice of whole grain bread with cinnamon because some studies indicate that cinnamon may help control blood sugar level.
If you have low blood sugar, the best thing to eat or drink is you should immediately drink a solution of sugar salt or eat something sweet. If nothing else, drink warm milk. It will manage your low blood sugar.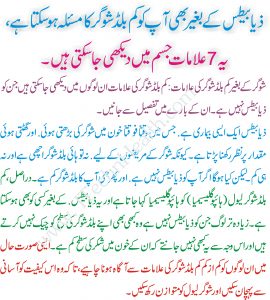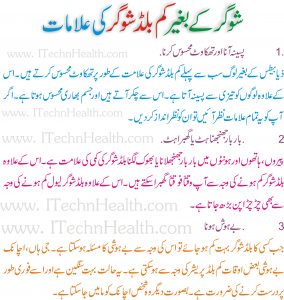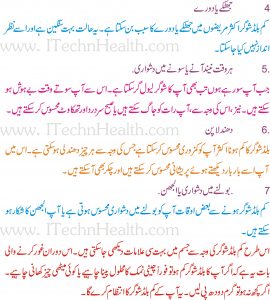 What Is The Best Thing To Eat When Your Blood Sugar Is Low-Symptoms Of Low Blood Sugar-low blood sugar symptoms without diabetes-conditions that mimic hypoglycemia-what is dangerously low blood sugar-what causes low blood sugar-what is the best thing to eat when your blood sugar is low-low blood sugar levels chart-high blood sugar symptoms-hypoglycemia- Normal blood glucose levels for adults
Low Blood Pressure Ka Fori Ilaj, Low Blood Pressure Treatment
Low Blood Pressure Ka Desi Ilaj- Low Blood Pressure Ko Control Karney K Tariqe- Tips To Control Low Blood Pressure- Low Blood Pressure Control Karney Ke Liye Totkay
Acacia Powder Benefits For Men, Women & Acacia Powder Side Effects
Subah Khali Pait Kalonji Khane Ke Fayde, Kalonji Khane Ka Tarika
Remedy To Get Rid Stomach Acidity, Heartburn, Gastric Problem Quickly
How To Control Diabetes With Home Remedy, Control Diabetes Naturally