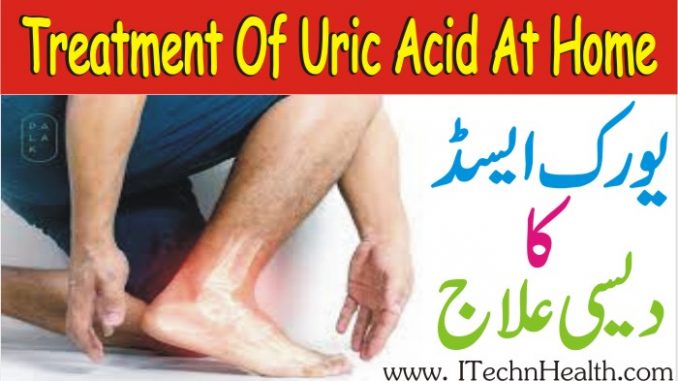 The human body makes uric acid from certain food and drinks. The normal range of uric acid goes through kidneys and exits through urine. But if body produces too much uric acid or the kidneys cannot filter it properly. Then uric acid crystals can concentrate in joints and cause gout.
Some symptoms in the affected joints may be intense pain, stiffness, swelling or a feeling like the joint is on fire.
When our body has extra uric acid, sharp crystals may form in the big toe or other joints, causing episodes of swelling and pain called gout attacks. Gout is a painful form of arthritis. Some forms of arthritis inflame joints, while others don't.
Gout causes pain and swelling in one or more joints. It typically affects the big toe. But it's also found in other joints, including the knee, ankle, foot, hand, wrist and elbow.
People who likely to develop gout if they consume a diet high in animal proteins, Consume a significant amount of alcohol, have a lot of extra weight, diabetes, high blood pressure or kidney disease.
To prevent from gout you need to make changes in your lifestyle.
Drink lot of water it will help kidneys function better and avoid dehydration.

Exercise regularly to maintain weight because extra weight increase uric acid and put more stress on joints.

Avoid foods and drinks that contain high protein levels such as Alcohol, Red meat and all types of protein from animal sources.

Avoid or reduce intake of foods such as shellfish, Turkey, Mutton, Green peas, dried beans and all types of mushrooms.

Avoid sugar foods because studies show that sugar foods linked to protein rich foods which also case increase uric acid in body.

Eating foods that contain fiber will help to get rid of uric acid. Add 5-10 grams of soluble fiber a day from fresh fruit or vegetables. Eat Oats, Nuts and barley.

Take a proper sleep daily because poor sleeping habits can increase uric acid level.

Some medicines and supplements can also help to decrease uric acid level from body. These medicines include Aspirin, Vitamin B-3, diuretics and immune suppressing drugs.

Drinking plenty of water can helps your kidneys flush out uric acid faster. Keep a water bottle with you at all times and take a few sips after every hour.

Consult your Doctor who will guide you the right combination of diet, exercise and medicines that can help to reduce uric acid quickly.




Treatment OF Uric Acid with Herbs in Urdu-uric acid ka ilaj tib e nabvi-uric acid ki alamat-Treatment OF Uric Acid with Herbs in Urdu-Uric Acid ka Desi Ilaj-Uric Acid ka Desi Nuskha- Treatment Of Uric Acid At Home-Uric Acid Ka Ilaj
Joint Pain Home Remedies, Ghutno Ke Dard Ka Desi Ilaj In Urdu
Kamar Dard Ka Ilaj Back Pain Treatment- Kamar Dard Ka Desi Totkay
Kamar Dard Ka Ilaj Sirf 1 Din Mein Kamar Dard Say Nijat-Back Pain Home Remedies