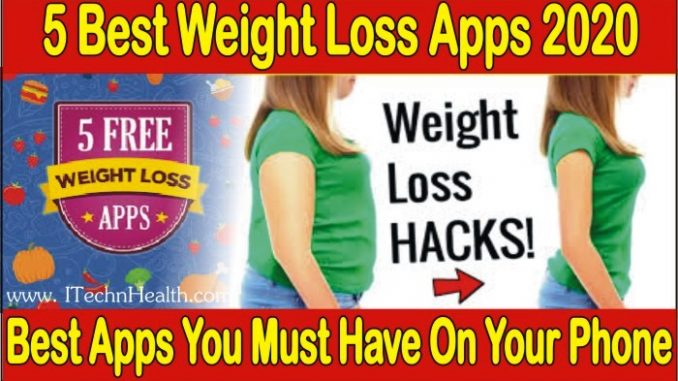 An important part of good nutrition is understanding what food is good for you, and what food is just a waste. For this purpose  you can find here best weight loss apps to help you control your weight with the help of diet plant.
You can download these best weight loss apps 2020 on your Androidphone from google play store or link given below. These weight loss apps help you to get inspired and keep motivated about your weight, fitness & health goals.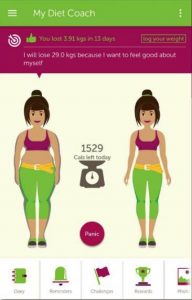 My Fitness Pal app is completely free, This weight loss app offers a vast food database, listing over 5 million different foods. An effective calorie counter can track your diet and exercise and in less than 5 minutes a day. By using this app many people have lost over 200 million pounds and 88% of people who track for at least 7 days on MyFitnessPal app lose weight. Download & Sign up for FREE and start living a happier and healthier life today.
This weight loss app is a calorie counter & food diary that helps to achieve weight loss goal. After your plan has been created, you can easily log your food intake into the app from a comprehensive database of more than 7 million foods, restaurant products, and brands.  Simply download the app, set your goals and track your food and exercises to lose weight.
By using My Diet Coach app you will be able to lose weight quickly and your body will be more beautiful than ever before. This apps works as your nutritionist coach. This app has a target setting, progress tracking, reminders, quotations, and tips for inspiration it encourages you to eat healthily, drink pure or organic, and anything else that help you to lose weight quickly.
This weight loss app is the most user friendly app. It track your calories and you will stay fit on your Android Phone. It has a comprehensive food database with over 2 million items which includes things like counting calories, food tracking, and meal plans. It create custom foods and meals for users. This app helps you find out which foods you consume contain the most calories, helping you to adjust your regular goal of calories to your specific needs. You can also set your meal goals and it also helps in keeping track of your water intake. You can download this app from link given below.

Fitbit is the world's leading app for tracking all day activity, workouts, sleep and more habits. It lets you get in touch with your friends and family. It has several other popular features. You can set sleep goals in this app, and use a Fitbit tracker to monitor how much time you spent awake, restless or peacefully sleeping. You can also create weight, nutrition and exercise goals, and start a food plan to stay on track. Use a Fitbit tracker with PurePulse™ to analyze heart rate graphs in the app. You can download this app from link given below.

best weight loss apps 2020-best free weight loss apps 2020-best weight loss apps 2019-best free weight loss apps 2020-best weight loss apps-best free workout apps for weight loss-lose it weight loss app-myfitnesspal weight loss
Easiest Way To Transfer Files Between Computer And Phone In Urdu