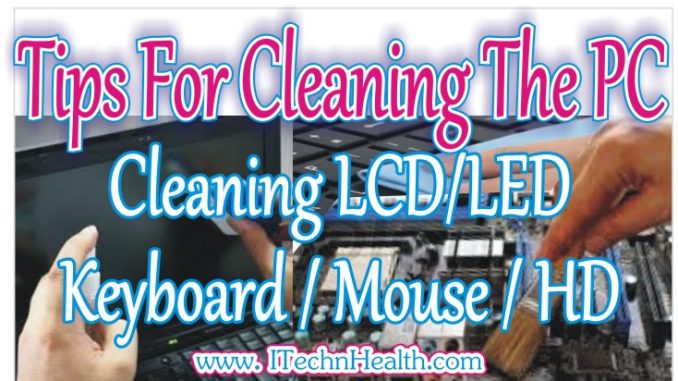 Tips For Cleaning The Computer,Laptop-LCD,LED,Optical Mouse and Keyboards
General cleaning of computer is necessary on frequent basis. How often you need to clean your computer depends on the environment where your computer is being operated. Many computer faults are caused by components overheating due to poor airflow in the case because of a buildup of dirt and dust over time. It's worthwhile cleaning your computer annually or even more often if it is in a particularly dusty environment such as on carpet or in a household with pets.
Cleaning the computer is not rocket science and does not require any special skills. Only you do need to know how to avoid possible damage to some of the more sensitive parts of CPU. It's easy to do and it only takes about 20 minutes. Here in this article I am sharing some useful tips for cleaning of any component of your computer.
Tips For Cleaning The Computer