Asiasat 5 HD Channel List with Frequency Symbol Rates @ 100.5°E. Here you can find the details of all HD channels on Asiasat 5 @ 100.5E. We have listed the channels TP wise. 
Most of the channels are not FTA and scrambled. You can unlock these channels with CCCAM cline which can be purchased from the CCCAM Server holders.
These are the latest frequencies of HD channels. Below is the list of all HD channels available on Asiasat 5. The channels are listed with TPs, Frequency and symbol rate.  We will update the list when the new channels introduced.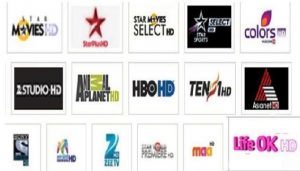 Asiasat 5 HD Channel List with Frequency.xls
Frequency Rate
SR
Channel Name
3660 V
27500
Alkass Two HD
3700 V
30000
IMG Asia HD
3760 H
27500
GlobeCast
Oman TV HD
3960 H
30000
SatLink
Fuel TV HD
Reuters Live
Luxe TV HD
3980 V
29720
Fox Networks Group
Fox Business HD
Star Chinese Movies Legend HD
Star Chinese Channel Asia HD
Fox Thai HD
4020 V
28100
Star TV
Star Gold India HD
Star Plus India HD
Star Bharat India HD
Star Movies India HD
Star World India HD
Star Sports 1 HD
Star Sports 2 HD HD
4040 H
29718
France 24 English HD
TV 5 Monde Style HD
TV 5 Monde Asie HD
Star Chinese Movies Singapore HD
Fox Action Movies HD
Star Chinese Channel International HD
4114 H
18400
APTN
APTN Direct
12323 V
12000
CGTN HD
12458 H
4000
TVBS
TVBS News HD
12623 H
4295
Gaming World HD
Asiasat 5 HD Channel List with Frequency Symbol Rates- Asiasat 5 HD Channel List with Frequency Symbol Rates @ 100.5°E- Asiasat 5 HD Channel List- List of Asiasat 5 HD Channel- latest frequencies of HD channels
Asiasat 7 HD Channel List with Frequency Symbol Rates @ 105.5°E
Echolink Zipper 2000 Receiver New Software with Sunplus Loader