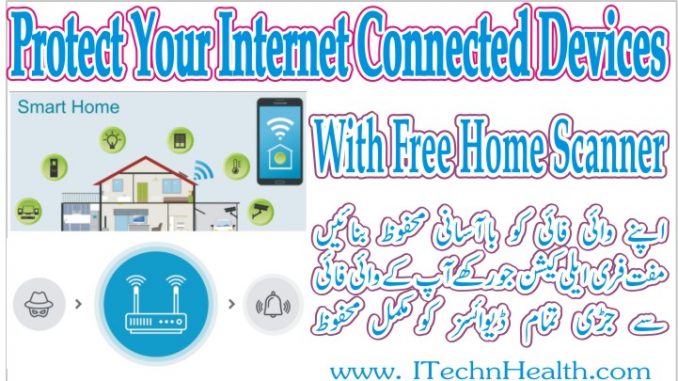 Protect Your WiFi devices with Home Scanner
New software vulnerabilities are being discovered in many smart devices every day, and hackers are taking advantage of these security flaws to target homes and businesses. It is time to start thinking about the security of your smart devices. Here am going to tell you  about a Free WiFi Scanner  app that can protect your home network.

This app looks

 for vulnerable devices and passwords, and offers detailed security recommendations for your home network. Bitdefender Home Scanner is a free application that can detect any wireless device connected to your home network. Wireless devices can either be smart home devices such as baby monitors, WiFi cameras, games consoles, smart TVs, but also Windows, Macs, iOS and Android-based devices. Bitdefender Home Scanner is currently available only in English. Other languages will be added in future releases.
Whatsapp Rolling Delete Everyone Feature-وٹس ایپ پر آپ دیلیٹ شدہ میسج کو دوبارہ پڑھ سکتے ہیں
Driverpack Latest Update Works on Windows XP, Vista, 7, 8, 8.1, 10,