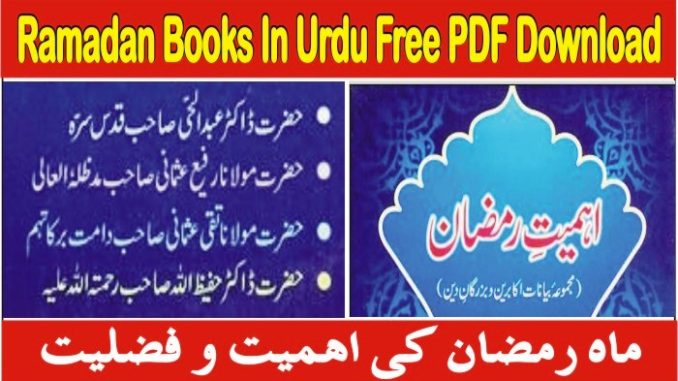 The author of book AHMIYAT-E-RAMZAN is written by 5 different writers Ahmiyat-e-Ramzan Urdu book is available here for free download and it has 137 pages.
Ramadan is an important month in the Islamic calendar, and it is observed by millions of Muslims around the world. It is the ninth month of the Islamic lunar calendar, and during this month, Muslims fast from dawn until sunset.
In this book you can find information about Ahmiyat-e-Ramzan and the importance of Ramzan. Ramzan is the month in which the Muslims keep fasting. It is considered the holiest month in Islam. In this month every good deed is multiplied by 70.
In this book you can find complete information about holy month of ramzan. If you want to learn how to spend Ramzan and special ahmiyat of ramzan in Islam  then you should download this book.
Ahmiyat-e-Ramzan book is actually about the speeches of the most famous scholars about Ramazan such as Mufti Mohammad Rafi Usmani, Mufti Taqi Usmani who is considered the grand Mufti of Pakistan, has written.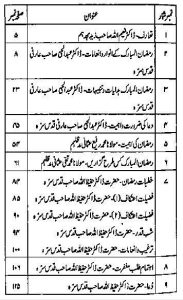 There are several reasons why Ramadan is considered an important month in Islam. One of the main reasons is that it is believed to be the month in which the Quran was revealed to the Prophet Muhammad (peace be upon him). This event is commemorated through increased recitation of the Quran, and many Muslims try to complete reading the entire Quran during the month of Ramadan.
Another important aspect of Ramadan is the emphasis on self-discipline and self-control. Fasting during the month of Ramadan is an act of worship that requires Muslims to abstain from food, drink, and other physical needs during the daylight hours. This helps Muslims to develop self-discipline, self-control, and empathy for those who are less fortunate.
Ramadan is also a time for spiritual reflection, increased prayer, and charitable giving. Muslims are encouraged to spend more time in prayer and to give generously to those in need. This emphasis on charity and generosity helps to strengthen the bonds of community and fosters a sense of compassion and empathy for others.
I am just helping the readers with information and article of authors. I am not hosting any books or literary material at all. I am providing only quality links to bestseller Urdu books, magazines and other literary material in PDF Format for the education purpose. All rights of publications are reserved to publisher of magazine or books. If any author has any issue to sharing their books for education purpose please connects me to remove provided link of magazine or book. The suggestion of authors is highly appreciated and I will immediately remove the provided link in my website. 
You can download Ahmiyat-e-Ramzan book in Urdu in PDF format by clicking the below download button.
Ramadan Books In Urdu PDF
File Format: PDF | PDF Size: 1.64 MB| Pages: 137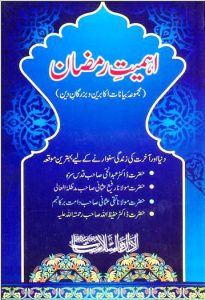 Itechnhealth.com is a educational website. All the books and magazines posted on this website are just for reference and educational purposes only. It is highly recommended to buy the books and magazine from the original owner/publisher of these products.
For users who wants to read waziaf , spiritual treatment and health care through Islamic ways of treatment can also read following book  where they can find the solution of their problem through qurani wazaif.
ramadan book pdf-ramadan books in urdu pdf-ashab e suffa in urdu pdf-kutubistan- important aspect of Ramadan- self control-Ahmiyat-e-Ramzan
Important Advice for Fasting Diabetes Patients During Ramadan
Rozay K Masail In Urdu, Rozay Ki 19 Ghalat Fehmiyan Aur In Ka Asala
Ramzan Ka Wazifa In Urdu- Ramzan Main Aulad Pane Ka Wazifa-Ramzan Main Dolat Mand Banne Ka Wazifa
Benefits of Surah Yasin In Ramzan Main Surah Yasin Parney K Faidy
Bachchon Ke Naam Rakhne Ka Islami Tariqa – Islamic Muslim Baby Names Girls Boys Meaningful Names For Children Baby