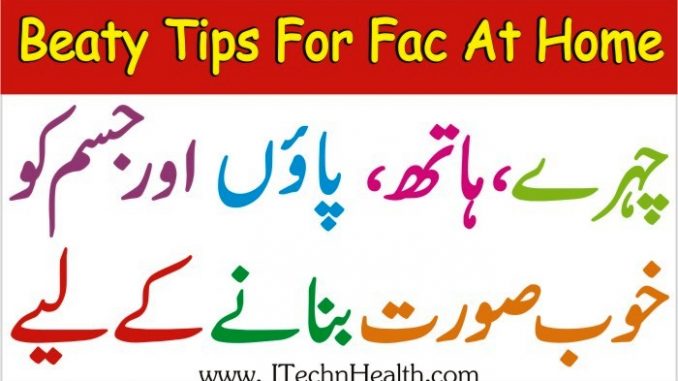 Today in this article I will tell you best home method for how to glow your skin within two days using milk. Many people are not aware of milk benefits for glowing skin. Here I will share best tips using milk as a face cleanser.
Milk helps to remove dead skin cells gently. Many ingredients involved in milk can give you a new look. I am going to tell you how to make your Skin Whitening from the use of milk and best thing is that you can easily use this remedy at home.
1. Take 2-3 Teaspoon of Fresh Milk
2. Add 1 lemon juice init and mix well.
3. Apply this mixture on your hands and face.
4. Put this scrub on the skin at least twenty minutes.
5. After twenty minute wash the face with warm water.
6. Use this remedy twice a day for better result.
For dry skin this remedy is an excellent moisturizer. Use of milk give moisture and nutrition to your skin all day also makes your skin beautiful and glowing.
Your skin will look like a shine glow at that time. If you want glowing and whitening skin and you don't already use this remedy on your skin you should start using it.
Using raw milk on your face will give you amazing skin benefits that will make your skin look soft and smooth because milk is amazing naturally softening that can glow your skin always.
Put the green tea bags on your eyelids and relax for 5 to 15 minutes as the tea bags work their magic. Green tea bags work wonders for your skin. Using this natural face beauty tip can instantly reduce puffiness around the eyes and make them look brighter.
Gram flour also called Besan in Hindi is used as a natural, scrub to get rid of dead skin cells. If you want soft and naturally glowing skin then take equal amounts of gram flour and curd in a bowl. Mix them well to shape a paste. Apply this paste on your hands, face and neck for half an hour before rinsing off with water.
Tomatoes contain anti-oxidants and astringent properties. It helps balance the natural oils of the skin and gets rid of excess oil. By using this natural face beauty tip you can also reduce signs of aging such as wrinkles. Scoop the pulp one tomato and apply evenly on your face. Allow it to dry for 15-20 minutes and wash off with warm water and it will reveal naturally glowing skin.
Blackheads and blemishes make your skin dull and tired. To get rid of blemishes and blackheads naturally use a concoction of cucumber and lemon juice. Take equal amounts of cucumber and lemon juice and apply on your face for 10 minutes before taking bath.
Aloe Vera plants have soothing, calming and healing properties. Using Aloe Vera Gel is one of the best natural face beauty tips that you don't want to miss. Whether it's a minor cut on your face or hand, acne, eczema or some other skin problem applying some aloe vera gel over it twice a day will fasten the healing process and make your skin smooth and clear.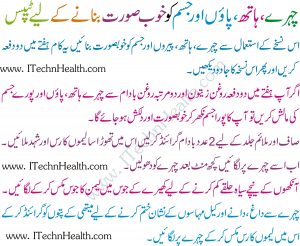 natural face beauty tips-face beauty-homemade beauty tips for face-beauty tips for face at home in urdu- face glow tips-milk benefits-milk for skin-milk beauty tips-natural beauty tips for glowing skin-top 10 beauty tips-beauty tips at home-beauty tips for face whitening in urdu-beauty tips for girls-beauty tips for skin-how to make face beautiful and attractive
Face Beauty Tips For Girls, Beauty Tips for Acne and Pimples in Urdu
Sufaid Zeera Say Weight Loss Urdu Tips, Zeera Ke Istamal Ke Fawaid
Chehra Khubsurat Banane Ki Dua- Chehre Ko Purkashish Banane Ka Wazifa