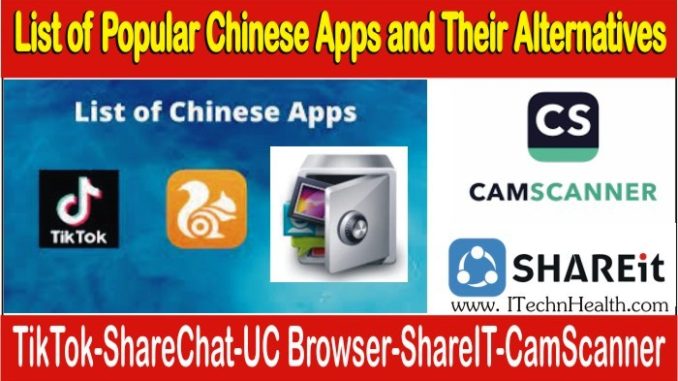 The privacy and security issues by Chinese apps have give a space for other application to attract users to alternatives of these apps. Some of Chinese apps have been supposed of selling user's data to third-party companies for targeted advertisements. In this article we will share some Chinese apps that have been accused as suspicious in the past, along with best alternatives that you might consider alternatives of popular Chinese Apps.
TikTok is the most popular Chinese App used by people across the world. According to a report, until recently, TikTok garnered over 2 billion downloads worldwide. This popular short-video sharing app has been accused of collecting excessive user data and being a potential security threat. Alternative of this Apps are ShareChat, Instagram Reels, Dubsmash, Byte
ShareChat has become the best alternative app for TikTok. Just like TikTok, it is a video platform, where you can make videos and share those on the platform instantly. With over 100 million downloads, it allows you to share your videos on other social media platforms such as Facebook and Instagram.

UC Browser used to come preinstalled on many smartphone brands such as Facebook. Recently, the UC Browser has been accused of breaching many security and privacy policies like stealing user data and use this data without the user's knowledge or permission.
Although UC Browser have attempted to fix these issues, there are a lot of other concerns that they are yet to address. If you are searching the best alternative for UC Browser then there are many options available for you. The best one is the pre-installed Google Chrome browser on most android devices. Some other alternatives apps are Mozilla Firefox and Safari.
SHAREit was a popular file transfer app where users could send files from one mobile device to another within few minutes. But it is said to be filled with inappropriate content by users. Not just that, it is also assumed to breaching privacy and security policies such as allowed online attackers to download user content of an authentication mechanism over the years and has turned out to be an unsafe platform for users.
You can use Google Drive for File transfer over the wireless network and also you can use it to clean the junk files from your device to clean disk space. It has several other features to browse your files, smart file cleaning, duplicate finders users can send or transfer files from one device to another without any cable or internet access. It is a free application that allows you to share files at a much faster pace. Some other alternative apps are Dropbox and Microsoft OneDrive.
CamScanner used to be one of the most used document scanner application until it turned out to be unsafe for users. The app was quite a popular choice until the Play Store removed the same after a Trojan Horse module was found inside the app. CamScanner later removed the Trojan Module and was back in Play Store. But, the break of trust became a major issue and hence people move to CamScanner alternatives.
The best alternative app of CamScanner is Adobe Scan. It offers an array of great features. You can scan all kinds of documents, notes, receipts or ID cards without any hassle. The best part, of this app is it recognizes the type of document you wish to scan and wisely crops the same without you having to put your time and effort also you can enhance the picture quality using the built in enhancing features of the app.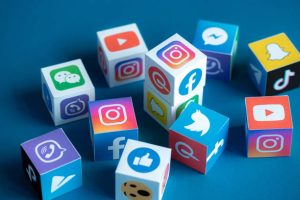 AppLock application has helped us to lock any application with a password, PIN, or fingerprint. But when user agrees to its term, he simply allows the app to go through your phone memory, access your gallery, and read your contact details. It also gains access to your camera and microphone, photos, media and files.
The best alternative of AppLock is Norton App Lock. Unlike AppLock, this app is ad-free and offers a quite clean user experience. The app is easy to use, simple, and free to use. Since it is developed by the popular antivirus company Norton itself, you do not have to worry about any break of security issues.
It's important to note that not all Chinese apps are necessarily malicious or pose a security risk. However, it's always a good idea to do your own research and take precautions to protect your personal data and privacy.
List of Popular Apps and Their Alternatives-List of Popular Chinese Apps and Their Alternatives-List Of Suspicious Chinese Apps-Chinese App Fraud Stealing Your Data-complete list of  apps linked to China-AppLock-Norton App Lock-CamScanner-Adobe Scan-SHAREit-Google Drive-TikTok-ShareChat- UC Browser- Mozilla Firefox-Safari
How To Earn Money From Tiktok Account & And Withdraw Money Tiktok
How To Speed Up Computer To Improve PC Performance For Gaming
MS Office MCQS PDF, Ms-Word Excel Powerpoint MCQS PDF Free Download
300 MS Excel Microsoft Excel Questions Answers MCQs With Correct Answers