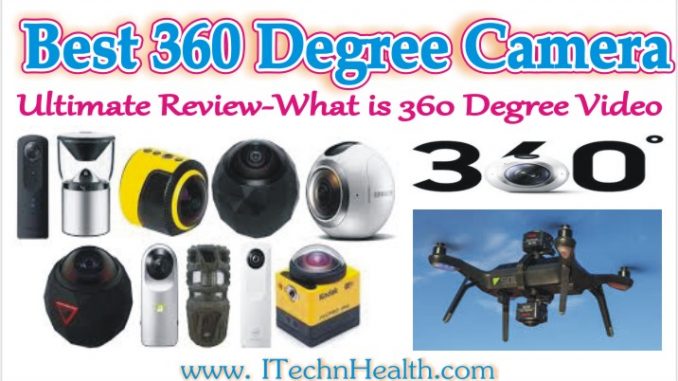 Best 360 Degree Camera Ultimate Review
360 degree pictures, videos and virtual reality headsets are the latest tech craze. That's where 360 degree cameras kick in. These cameras are capable of capturing footage in all directions, because of the presence of multiple cameras and hence the name. The first wave of 360-degree cameras has arrived, and they let you record everything going on around you at once. There are two types of 360-degree cameras available in market. Single lens and Dual lens 360 degree camera. Single-lens cameras typically capture content with better quality, while dual-lens offerings stitch content together with less than stellar results on some occasions. Here, I am sharing Best 360 Degree Camera Ultimate Review worth your attention. You can also find here 360 cameras price and know what 360 degree video is.
Insta360                                 
Estimated Price $549 
The Insta360 is a high-end 360-degree gadget that's capable of recording high-resolution video footage (4,096 by 2,048 pixels) via a duo of 230-degree fish-eye lenses. The content stitching takes place in the gadget, so you can see the results in real time. Main key features of the Insta360 Cam include Wi-Fi connectivity, Smortphone app for content viewing and camera operation, and virtual panning when used with a smartphone.
Nikon KeyMission 360 4K Action Camera       
Estimated Price   $499.95
Because it is shockproof, waterproof and freeze proof, the Key Mission 360 is primarily considered as an action camera. The camera packs two 21 MP sensors with an f/2.0 aperture on either side, to capture a ful 360 x 360 image. It is capable of shooting 30 MP stills and record 4K UHD videos footage at 24 fps. The battery lasts only about an hour, if you are recording at 4K resolution and it can get quite hot if you continuously record at that resolution.  It can also record 1080p24 and 1440x960p25/30, Capture and share fully immersive 360° interactive videos and photos. Compact and lightweight with over 10 mounting accessories.
Kodak PIXPRO SP360 4K               
Estimated Price $453
The camera has a s splash-proof build and can record UHD content at a rather brisk 30 frames per second via an ultra wide 235-degree lens. Kodak PIXPRO SP360 4K can also survive drops and extreme temperatures. You have the option to pair two PIXPRO SP360 4K cameras together for fully spherical content capture. A smartphone app and stitching software come with the gadget.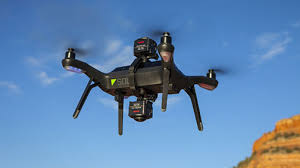 Insta360 Air Camera
The affordable Insta360 Air Camera has been designed to work with the latest Android smartphones via a USB-C connection. Light weight and compact, the device can capture 2K video via dual sensor with 210 degree fisheye lenses. There is also the option to capture 360 degree photo with 3K resolution. All the content captured by the device is easily shareable on Facebook, Youtube, and other major platforms.
The portable camera comes in four fashionable colors. Matte black evokes a classic tone compared to the contemporary crisp white and silver version, or for the daring, choose a ravishing rose pink or rich gold.
360fly 4K                    
Estimated Price $354 
The recently launched  camera can capture crisp 360-degree footage with a resolution of 2,880 by 2,880 pixels. It sports a single 240-degree fish-eye lens, therefore doesn't require any content stitching. The camera comes with 64GB of built-in memory, as well as a built-in gyroscope, accelerometer, and GPS antenna, all tucked into a water-resistant and shockproof body. Connectivity options include Wi-Fi and Bluetooth. You can even control the camera via a 360fly app, that lets you edit and share 360 degree videos directly to social media websites.
Giroptic iO                
Estimated Price $249 
You can attach this compact device to your smartphone. It comes with an iPhone and iPad friendly Lightning connector, as well as USB-C or micro USB connectivity. The camera can capture 2K video at 30 fps via a duo of sensors, sitting behind ultra wide, 195-degree lenses with bright f/1.8 aperture. You can also take 4K photos, as well as to stream content to Facebook, YouTube, and Twitter with the help of this camera.
Ricoh Theta SC                 
Estimated Price $255 
The well-priced 360-degree camera, can capture 1080p video, as well as 14MP spherical images. An intuitive app controls the Theta SC, and let you to transfer content from the camera directly to your smartphone. The camera packs dual 12 MP CMOS sensors that should let you take 360 degree stills at a resolution of 5376 x 2688. The lens has an aperture of f/2.0 with folded optics which allows for a longer optical path. There are several colors to choose from. Ricoh Theta SC camera offer a battery life of about an hour, if you are recording constantly.
Samsung Gear 360          
Estimated Price $192 
The Samsung Gear 360 can capture high-resolution content, as well as massive 30MP images via a duo of 15MP sensors with fish-eye lenses. Other key feature of the camera include expandable memory, Wi-Fi, NFC, and Bluetooth connectivity are also among the camera's key features. The gadget is dust- and splash-proof, and requires a top-shelf Samsung smartphone in order to work. The new Gear 360 is capable of shooting at 4K resolution and live stream support and is also compatible with newer iOS devices including the iPhone 7, iPhone 6s and the iPhone SE in addition to support for the existing range of Galaxy smartphones.
Insta360 Nano                                  
Estimated Price $199 
This high end 360 degree camera is capable of recording 360-degree videos with 3,040 by 1,520 pixels at 30fps via a duo of 210-degree fisheye lenses, due to Wi-Fi connectivity it allow you to easily share videos and images on any online social network. The 5000 mAh battery of the camera lasts for about an hour of continuous 4K recording.
LG 360 CAM       
Estimated Price  $130
The LG 360 CAM can record 360-degree video with a 2K resolution via a duo of 13MP sensors sitting behind 200-degree lenses. Expandable memory, compact body, and ease of use make the camera a great pick in its price range. The 360 CAM is compatible with most high-end mobile phones. It can shoot 360 degree videos at 2Kresolution (2560 x 1280) and packs 13 MP cameras on the front and back in order to achieve 360 degree footage.
Nokia OZO                                         
Estimated Price  US$35,000
This good looking camera features eight lenses, each lens has a 195-degree field of view, shooting at 30 frames per second global shutter, and 195° field of vision capture 4k per eye stereoscopic 360° images. With new advanced image signal processing through OZO Creator, OZO+ provides a generation leap in image quality.
One of the main feature of this camera is its sounds like real life.Eight on-board microphones capture full spatial audio from every direction, mapped to headset orientation. Output to multiple formats, including OZO Audio, to feel the difference sound makes.
With a single integrated 500gb memory cartridge and battery, you'll be set up for hassle-free shooting in minutes and time-saving transfers and swaps.
You Can Also See My Posts