Here I am sharing HD 1506, 1506G, 1506T, 1506F Receivers Update Software 2018.
Download Software 1506G
1.  Download the file.
2. Copy file into your USB flash drive.
3. Connect your flash USB drive to your receiver.
4. Press menu button on your remote and go to Settings > Upgrade > USB/Card Upgrade >

5. Goto 1506G_512_4M_SCB3_Openbox_genius_SmartCam_V7.10.20_20171121.binand press OK button.
6. Your installation will begin and complete in few seconds.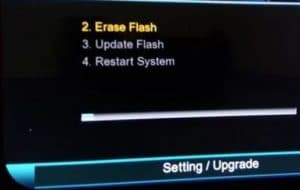 Be the first to comment