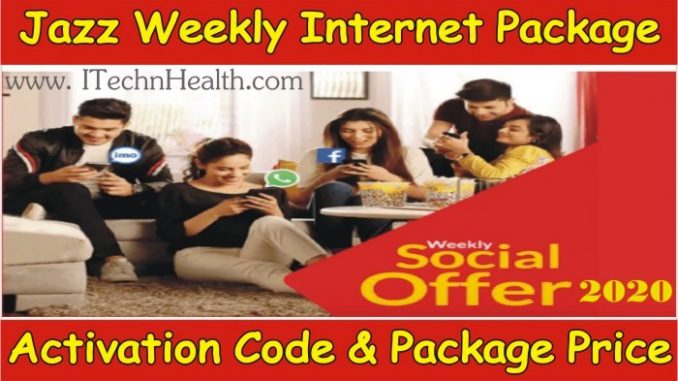 Jazz Weekly Social Package is best for the users who love to enjoy all the popular social applications for an entire week. If you are among them so then Jazz Weekly Social Package is only for you. Let's enjoy 5GB data for Facebook, Whatsapp & IMO in Rs. 60 (incl. Taxes).
This offer is not only for Facebook but also for WhatsApp and IMO. It allows you to consume all the 5GB internet data as you wish as you want to do.
To activate this offer both Jazz & Warid customers can dial *660#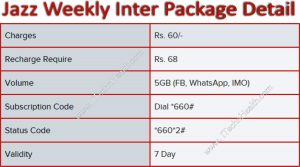 To Subscribe           Dial *660#
To Check Status     Dial *660*2#
Jazz does not provide a separate package for IMO so if you are looking for IMO weekly package then you can subscribe to this offer to receive 5GB data.
i.  This offer will not be auto-subscribed and the customer needs to re-active the offer once it expires.
ii.  Out of bundle Re. 1/MB will charge.
iii. Free internet data only used to access Facebook, IMO, and WhatsApp.
iv.  The data volume of this offer can be used in  2G/3G/4G coverage areas.
v.   Status Bundle code charges are Rs. 0.06 per transaction
vi.  If they do not subscribe to you to any package, then the base rate will be charged i.e. Rs. 3.6/ MB. Charging pulse will be 512 KB
vii. Actual internet speed will depend on multiple factors e.g. SIM, device, web pages accessed, time of day, a number of simultaneous users, distance from the 2G/3G/4G site, etc.
Jazz Weekly Social Package for Facebook, Whatsapp & IMO 5GB Internet- Jazz Weekly Social Package-Jazz Internet Packages weekly Offer-Jazz 5GB Internet offer-jazz internet packages weekly-jazz weekly package-jazz internet packages 4g weekly-jazz whatsapp package weekly-jazz internet packages 2020-jazz weekly internet offer-jazz weekly packages-jazz monthly package- Jazz Internet Packages weekly-jazz weekly package-jazz weekly internet package-jazz internet packages 4g-jazz data sim packages-jazz internet packages 2020-jazz facebook package-jazz monthly package-jazz weekly extreme offer
Jazz Mega Super Duper Weekly Offer Detail, Jazz Weekly Packages
Jazz Whatsapp Packages Activation Code Daily Weekly And Monthly Packages Sub & Unsub Code
All Social Bundles Packages Detail (Jazz, Telenor, Ufone, Jazz)