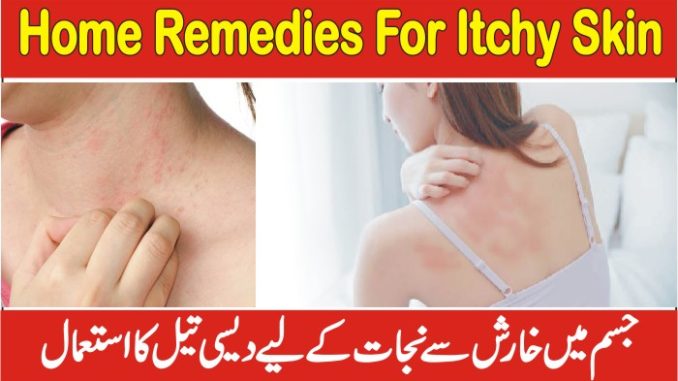 Scabies and itching often bother people. There can be many reasons for this such as due to insect bites and allergies. Hence, many times due to cirrhosis, ringworm and eczema, sometimes rash occurs due to some reaction or due to excessive heat inside the body. For all these problems people often use medicines and creams. But some home remedies are helpful in reducing these problems. Like Neem Leaf Paste, Peppermint Oil and Turmeric Sandalwood.
Similarly, there is oil that can be applied to reduce itchiness and itching. Yes, you can make this oil the traditional way. Coconut oil, camphor and cloves are used to make this oil. So let us tell you in detail how to make this oil and its benefits.
You can make this special oil by mixing all three coconut oil, camphor and clove. The first to make it
Take 20 spoons of coconut oil.

Now add 10 cloves in it.

Now take camphor and make a powder of about 3 tbsp.

Now put it in a pot and put it on gas.

In no time this oil will start cooking and it will smell strong.

Now turn off the gas and use the oil when it is hot.
You must have noticed that many times red rash appears on the body. Sometimes they are small and sometimes they are big. So sometimes these rashes are caused by a certain type of bacteria. In this case, this oil works very well. Its antibacterial property kills the bacteria present in the pimples and dries them up. Then with its continuous use it begins to decrease. All you have to do is make this oil and apply it on your body at night before going to bed. After waking up in the morning, you will find that your pimples are gradually disappearing with this oil.
This special oil made from coconut oil, camphor and cloves is also effective in reducing itching. Its antibacterial and rash-soothing properties help reduce itching. Its anti-microbial properties help reduce active inflammation and relieve itching. Thus it soothes the skin along with soothing the itching.
Both camphor and cloves have anti-inflammatory properties that help reduce inflammation. If someone has swelling or severe pain due to inflammation, massaging with this lukewarm oil reduces the swelling and pain. In fact, this oil improves blood circulation in the body and helps relieve muscle pain. One of the special properties of camphor is that this oil also helps in reducing chronic muscle and joint pain and thus reduces inflammation.
This oil containing both camphor and cloves helps relieve lower back pain. Camphor oil numbs and cools the nervous system, then warms the painful back area. Thus, it increases circulation in stiff joints and muscles and reduces back pain.
Apart from all these, this oil is also helpful in reducing joint pain. All you have to do is make it at home and apply it at night before going to bed. Although you can apply it multiple times, applying it at night has more benefits.
There are several options to help stop itching fast, including some home remedies that may help alleviate itchy skin.
Over-the-counter topical creams containing hydrocortisone, menthol, or pramoxine can provide quick relief from itching.
Applying a cold compress or ice pack to the affected area can help numb the skin and reduce itching. Apply a cold, wet cloth or ice pack to the skin that itches. Do this for about five to 10 minutes or until the itch subsides.
Taking an oral antihistamine like Benadryl can help reduce itching caused by allergies.
Applying a moisturizer like petroleum jelly or aloe vera gel can help relieve dry skin and itching.
Adding baking soda to a warm bath can help relieve itching. Baking soda has anti-inflammatory properties and can help soothe dry skin. Applying a paste of baking soda and water to the affected area can help reduce itching and inflammation.
Some essential oils, such as lavender or peppermint oil, can provide relief from itching when applied topically.
Apply cooling agents, such as menthol or calamine and use creams, lotions or gels that soothe and cool the skin.
Applying aloe vera gel to itchy skin can help reduce inflammation and itching. Make sure to use pure aloe vera gel and avoid any products that contain alcohol or fragrances.
Applying coconut oil to itchy skin can help moisturize and soothe dry skin. Coconut oil also has anti-inflammatory properties that may help reduce itching.
Applying diluted apple cider vinegar to itchy skin can help reduce itching and inflammation. Mix equal parts apple cider vinegar and water before applying to the skin.
Always patch test any home remedies on a small area of skin before applying to larger areas. If your itching persists or worsens, it's important to see a doctor for a proper diagnosis and treatment.





What Stops Itching Fast, Home Remedies For Itchy Skin-Kharish Se Nijaat Pane Ka Aasan Nuskha-best anti itch medicine-medicine for itching all over body-what stops itching fast-best anti itch medicine tablet-remedy for itchy skin at night-uncontrollable itching all over body-what can i drink to stop itching-home remedies for itchy skin-Kharish ka Desi ilaj in Urdu-Kharish Ka Ilaj
How To Get Rid Of Heat Rash Quickly, Baby Rash, Diaper Rash On Baby
How To Stop Eye Twitching, Treatment of Twinkling Eye, Ankh Ke Pharkne ka Ilaj
Home Remedy to Increase Baby Weight, Bachon Ko Mota Karne Ka Nuskha
Wazifa For Crying Baby Rone Wale Bache Ko Chup Karane Ki Dua
Khubsurat Beta Hone Ka Wazifa, Wazifa For Baby Boy During Pregnancy