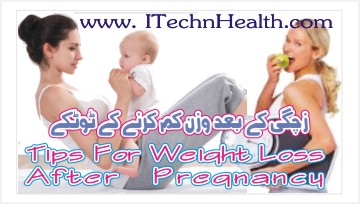 Ans. Your health weight range is 47-64 Kg and your BMI is 26.11 kg/m/m, and it suggests that your are overweight. You need to reduce about 20 Kgs to be at the lower limit. Adopting an active lifestyle may help you in meeting your target. You must develop some physically active habits and take out time for regular exercise, eating balanced diet, sleeping for 6-8 hours and keeping yourself relaxed and calm. You must not forget that it took you nine months to gain those extra deposits and it should take almost the same amount of time to get back to your earlier shape.
Have a well balanced diet. Eat different snacks which give you energy though out the day. Apple slices, carrot sticks, and wheat crackers are good options. No matter how much you want to lose weighty, try not to dip below 1800 calories a day, particularly if you are breastfeeding. When you are a new mother, your body needs maximum nutrition, especially if you are nursing. You need to add up only 200-300 calories to your diet. Just make sure that if you do breastfeed, you do not use it as an excuse to eat whatever you want. Choose foods that are heavy in the nutrients you need and light in calories and fat. Fish, lean meat, yogurt, milk, poultry, beans, legumes, whole grains, and fresh fruits and vegetables are best choose from.
Drinking plenty of water throughout the day prevents you from getting dehydrated. It also fills you up so that you do not eat as much and research has found that it may speed up your metabolism. Lugging around a baby all day long is in itself working out but you need to participate is some strength and endurance training. It would be better if you join a suitable gym, but do not forget to take your physician's approval before joining. It is very important for you to get proper sleep, you must enjoy 7-8 hours of sleeping. Here the best choice for you is to sleep when your baby sleeps and go to bed early but make sure you do not oversleep.
Tips For Weight Loss After Pregnancy In Urdu



Tips For Weight Loss After Pregnancy In Urdu