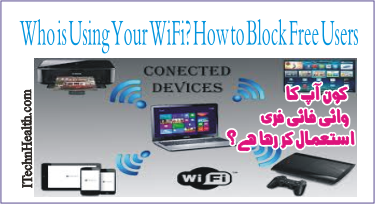 WiFi technology is everywhere these days and it seems almost every electronic device around has a wireless network connection. A Wi-Fi hotspot feature is already present in Smartphones, by using this feature we can share our 3G or 4G WiFi Internet connection with our friends and with family members. Today I am sharing a very useful app, by using this app you can know, Who is using your WiFi Free and how to block it?
Keep in mind that many devices connect to your Wi-Fi i.e laptops, Smartphones, tablets, smart TVs, Wi-Fi printers. To connect with WiFi Internet a password is necessary. Setting up your own WiFi network with adequate protection like WPA2 and a strong password is vital, but that still doesn't mean people you don't know about aren't using your network without your knowledge. It's entirely possible friends, neighbors or family members have shared the WiFi credentials with others and people you don't even know could have access to your network and your shared files.
As a result, Internet use continues unnecessary and you have to pay a huge bill for this connection. Due to this unnecessary huge use of Internet your bandwidth limit exceed resulting this Internet can be stopped before the end of month.
The solution of this problem is very easy. To disconnect unnecessary user or devices you first know who is connected with your WiFi with your permission. You can do this with a very useful application named "Wi-Fi Inspector". This is a very useful and helping application enabling you to eye on your hotspot and catch the people who are using your WiFi connection without your permission.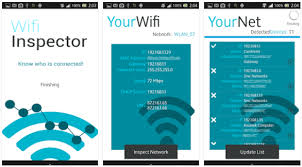 If you want to use this application in your Smartphones then you can download this application through goolge play store. Download this app for you Smartphones from link given below:-
DOWNLOAD

 

[AdSense-A] 
If you want to use this application on you desktop computer then you download this application link given below:-
DOWNLOAD
[AdSense-B] 

Easily Detect all devices on your network

Runs in the background constantly looking for unknown devices

This app is Spyware and Adware Free.
Windows 10, Windows 8.1, Windows 7, Windows Vista, Windows XP, and Windows Server 2008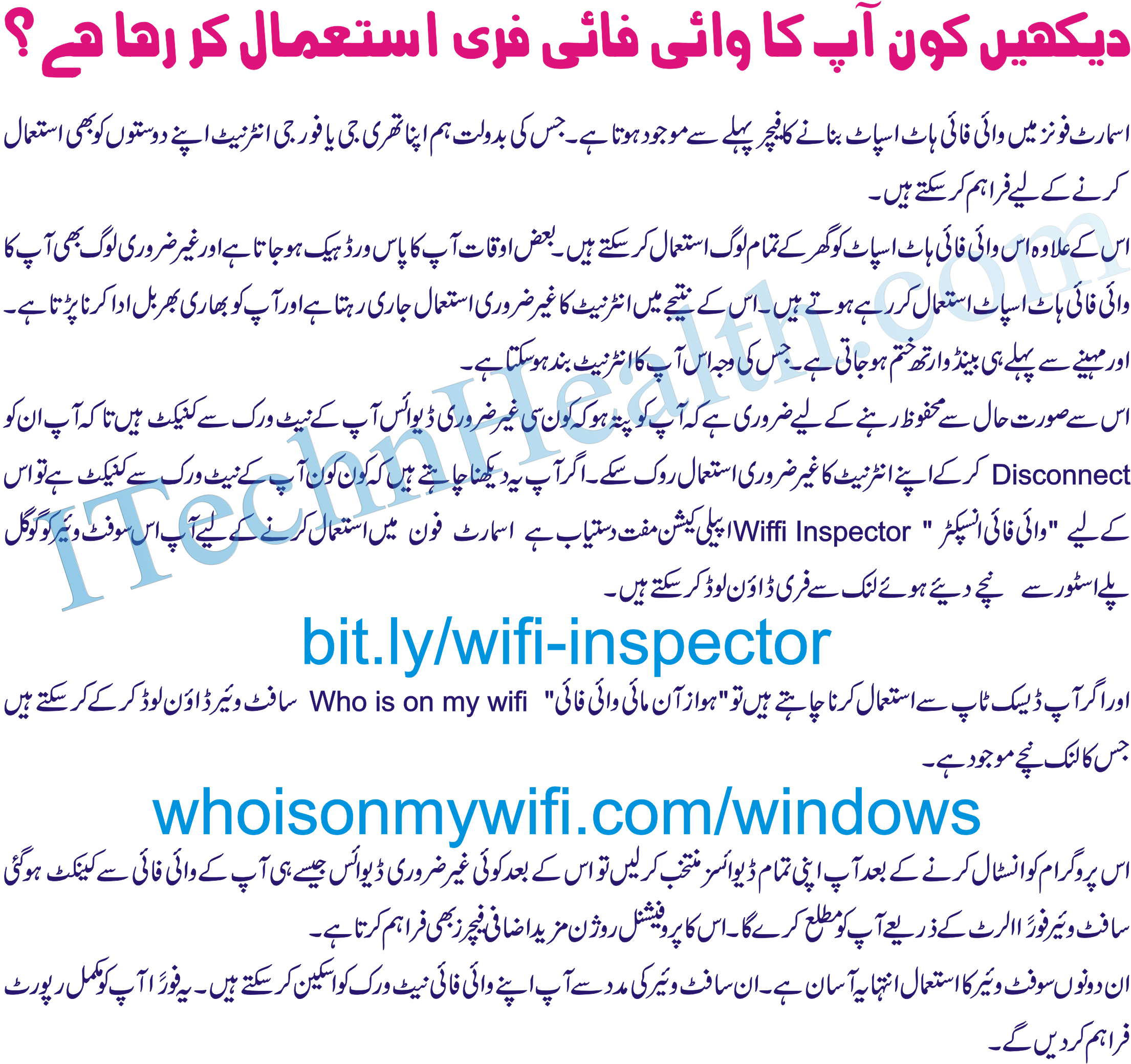 How To Download Movies From uTorrent -uTorrent Latest Version Free Download
All Telenor Internet Packages Detail, Monthly, Weekly, Daily and Hourly