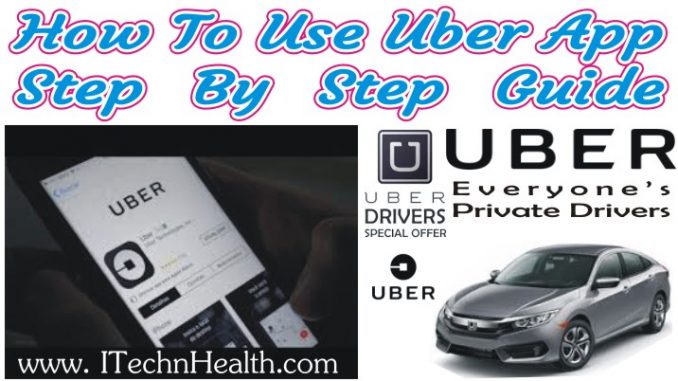 Uber is a company that allows you to reserve a personal driver in any of the cities that Uber operates in. It allow you to request private drivers through applications for iPhone and Android Phones. Ride with Uber for fast, reliable, and affordable rides. Uber connects you with a reliable ride in minutes. One tap and a car come directly to you. Whether you are going to the airport or across town, there's an Uber for every occasion. Uber is available in more than 700 cities worldwide. With Uber, you just tap to request a ride, and it's easy to pay with credit or cash in select cities. The service of Uber will be slightly cheaper as compared to other taxi services. Download the Upber app from link given below and take your first trip today.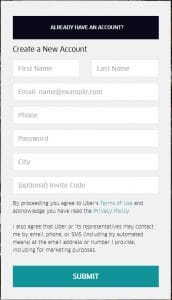 1.        First of all, you need to Sign up on the Uber website https://www.uber.com. To create an account Click the Sign Up button.
2.       Enter your first and last name. 
3.       Enter your phone number. 
4.       Type your email address. 
5.       Create a password.
6.     Add a promo code you can use a promo code from a friend who is already an Uber user which will provide both of you   with a credit.
7.       Click the "Sign Up Or Submit" button.Your account will be created and you will be sent an email confirming the creation of the account. Now you are ready to start using the Uber. 
Uber is always available. So whenever you're ready to drive, open the app and tap Go Online. With 24/7 availability, request a ride any time of day, any day of the year.
1.       After installing the app, open it. Tap the Uber app on your phone and  Sign in using your account.
2.      Tap "Where to?" and enter your destination.
3.       Choose your vehicle type.
4.      Tap "Request Uber" to order the ride. 
5.       Confirm your pickup location. 
6.       Wait in front of your street address for your ride. 
7.       The Uber app will provide you with the phone number of your  driver. You can use this contact the driver if you have any special considerations.
8.      If you need to cancel your reservation, you will be charged a fee if you cancel after five minutes so harry if you want to cancel your reservation. If you cancel it within two minutes then no fee will be charged.
Just open the app and tell where you're going.
The app uses your location so your driver knows where to pick you up.
You will see your driver picture, vehicle details, and can track their arrival on the map on your phone.
Follow Uber on Twitter at https://twitter.com/uber

How To Download Movies From uTorrent -uTorrent Latest Version Free Download
Download Ism e Azam Calculator And Find Names Adad Ism e Azam
Ubqari Magazine April 2018 Read Online on Ubqari Magazine Android Apps on Google Play
Simple Method to Share large Files through Internet, File Sharing on Computer Networks
Math Tables And Math Quiz Games For Kids -Tables from 1 to 20 for Kids
Ilm Ul Adad Se Apny Naam K Adad Nikalne Ka Tariqa-Numerology-Adad-e-Qamri
Download Multi National New Year Calendar 2018-Italian-Norweqian-Prtuguese-Swedish-Dutch-German-Spainish-Danish-French Calendar 2018
Computer And Smartphone Repairing Video Game- Computer Repair Simulator